Hernández
Contact
ARTWORK
academia
Postdoctoral fellow at McGill University, working on money, sex & work on the platform economy
PhD in Communication/MA in Media Studies. Concordia University
Research interests: platforms, labor, money, pornography, gentrification, financial discrimination, domesticity, sex devices, affect, social reproduction, art-based research.
recent publications
Maintenance Play. In N. Atanasoski & N. Parvin (Eds.), Technocreep and the Politics of Things Not Seen (forthcoming).
Maintenance Pornography. In D. Della Ratta, G. Lovink, T. Numerico, & P. Sarram (Eds.), The Aesthetics and Politics of the Online Self. Palgrave Macmillan (2021).
"Pornografía de Mantención." RCL: Revista de Comunicação e Linguagens, Novos Media Habituais, no. 55 (2021).
nice to see you here
MAT3RIAL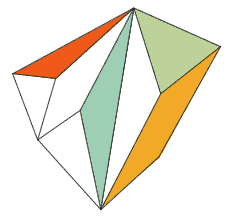 I work there
Design portfolio
CORDLTX